Note: Each exchange has its own security settings for copying API keys, such as 2FA authentication. We do not include those screens as they are standard and their availability depends on the individual settings of your exchange account.
To create API keys, follow these instructions:
Step 1
Log into your account on the Crypto.com exchange website.
In the top right corner, click on the profile button, which looks like a "circle with initials". Then select the "Security" option.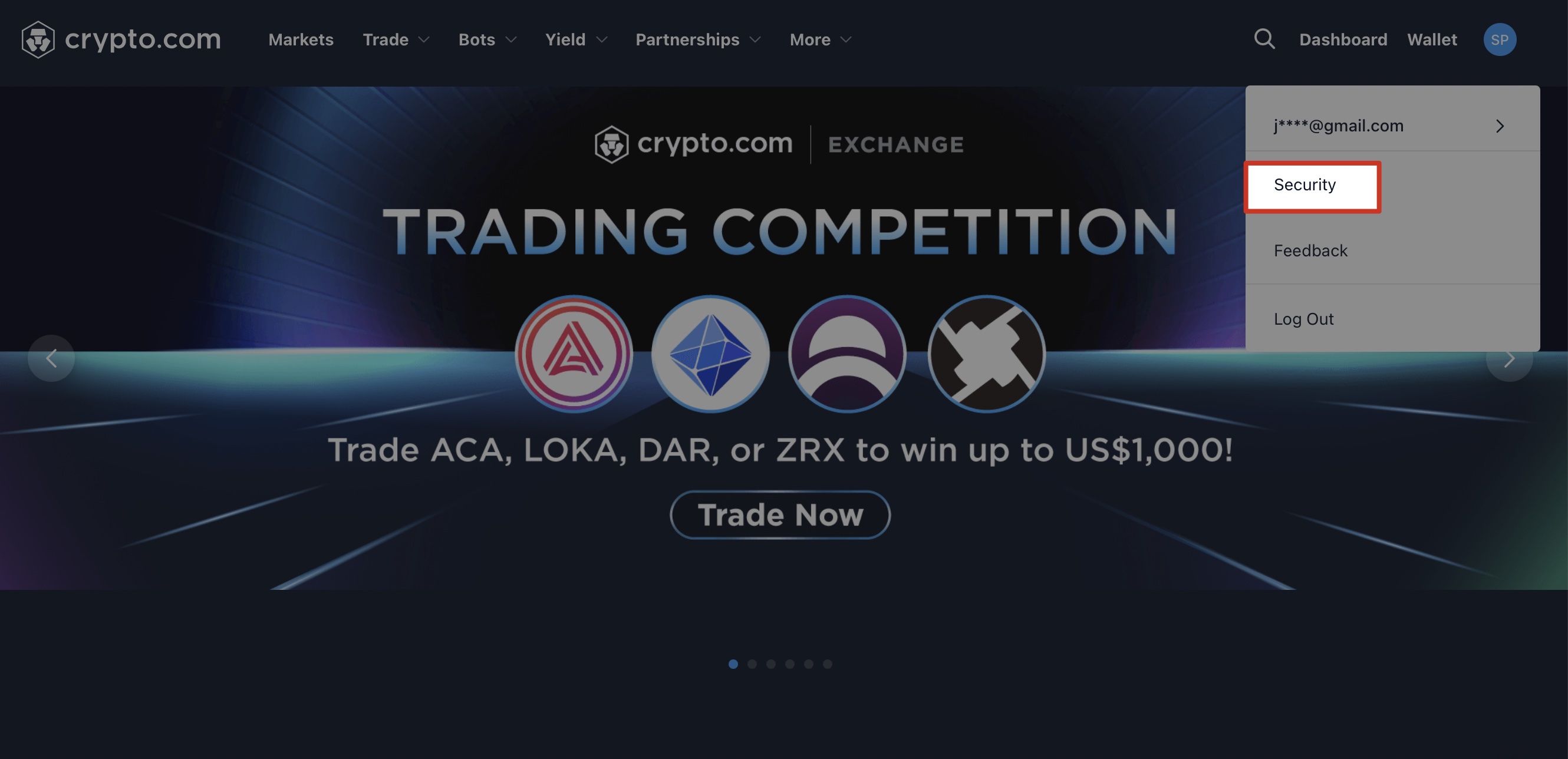 Go to the "API Keys" tab and click on the "Create New API Key" button.

You will be redirected to a new page where you need to enter a name for the API key.
After entering the name, on the next page, select the options "Can Read" and "Enable Trading".
Next, enter the IP addresses of J'JO in the "" field.
Enter IP addresses one at a time, pressing the + button after each IP address entry.
178.130.48.240
178.130.49.8
77.90.175.38
77.90.186.102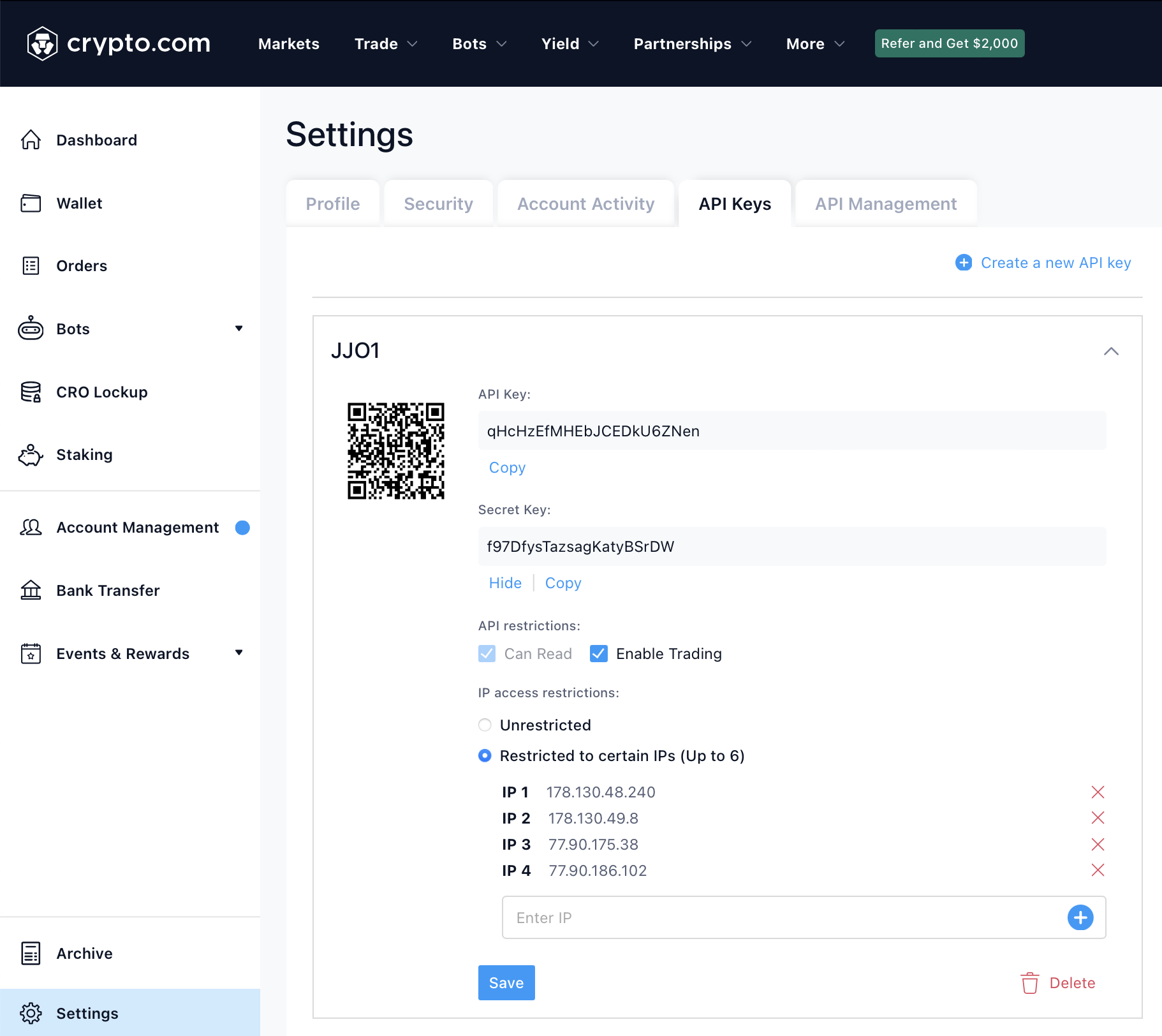 Note: One of the conditions for creating API keys is to provide an IP address. Make sure you fill in the IP address line. The IP address can be found on the exchange page in your J'JO account.
Step 2
Now that the keys are created, you need to copy the "API Key" and "Secret Key" so that you can enter them into the J'JO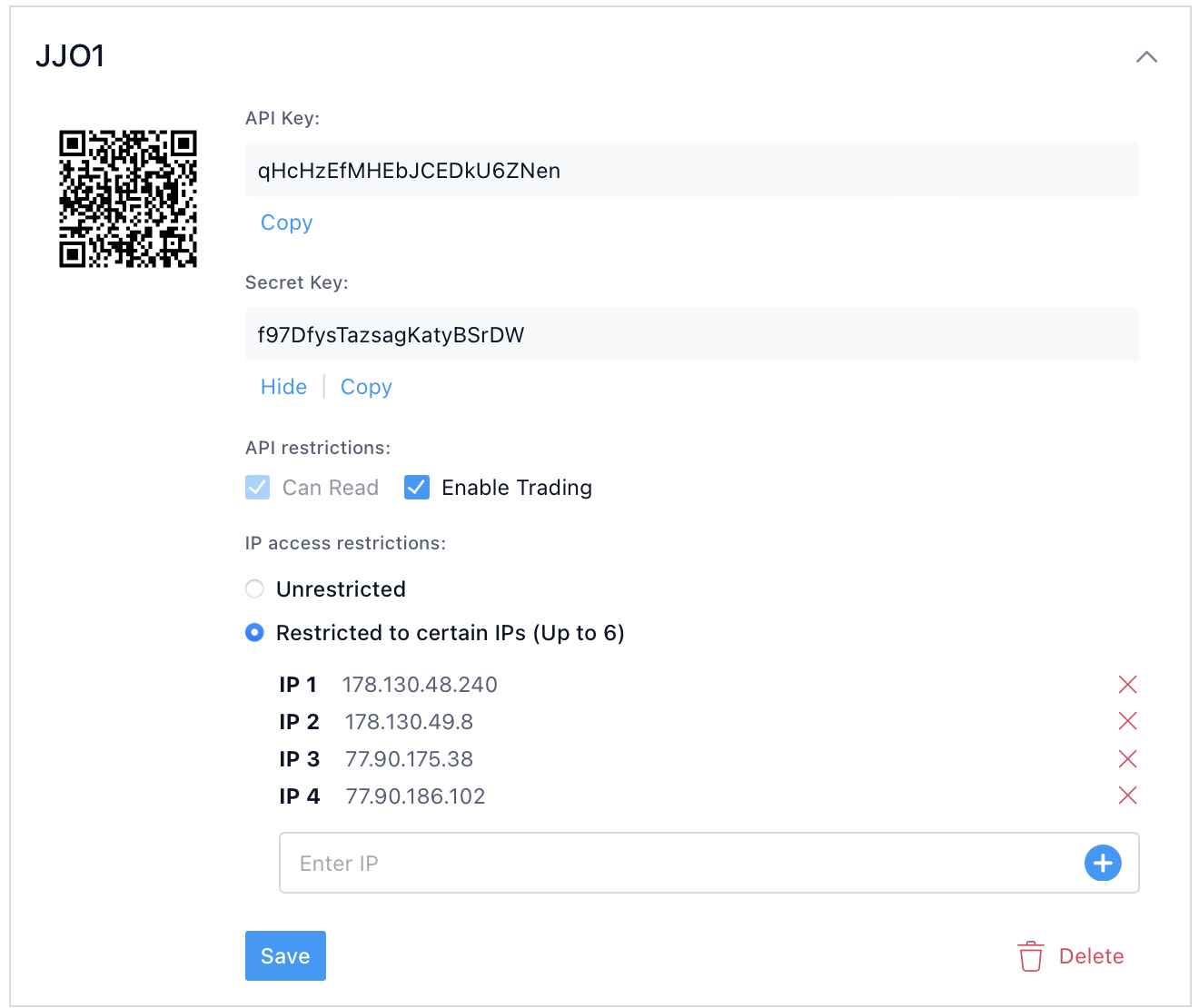 Important: You will not be able to see your "Secret Key" again if you exit this page or refresh it. Please copy and save it in a secure place.
After copying the API keys, click the "Save" button.
Step 3
Insert the "API Key" and "Secret Key" into the corresponding fields in your J'JO account.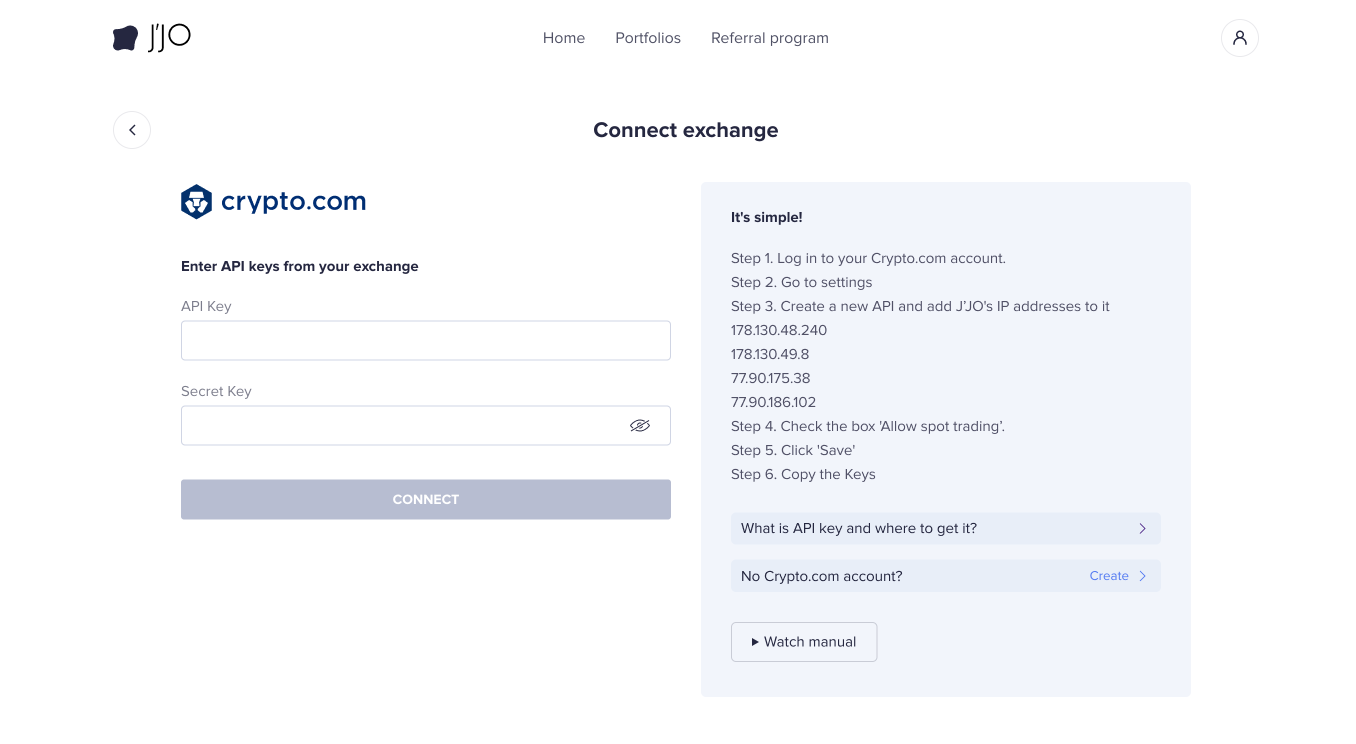 After copying the keys to the correct fields, click the "Connect" button.
Congratulations! You have successfully connected your API keys to J'JO. Now you can invest in J'JO system indexes or create your own cryptocurrency index or portfolio.